Legal Nurse Consulting and Life Care Planning Services
Welcome to Malaer Legal Nurse Consulting LLC (MLNC), located in Bend, Oregon. Robert Malaer, owner and lead nurse consultant has the clinical knowledge and experience to quickly and expertly identify meritorious cases, as well as interpret medical and nursing issues in any case involving health, illness, or injury.
Malaer Legal Nurse Consulting LLC specializes in:

Medical and Nursing Malpractice Cases

Criminal and Correctional Cases

Medical Record Tampering and Fraud

Personal Injury Cases

Life Care Planning

Product Liability Cases

Toxic Tort and Environmental Cases

Workers' Compensation and Workplace Injury Cases

Any case where health, illness or injury is an issue
Mastery of both the medical and nursing aspects in a case is critical to achieving a successful outcome for your clients. At MLNC, we put this mastery to work for your legal practice.
Our professional services include:
Reviewing and screening your cases to prevent wasting your time and resources on nonmeritorious cases;
Reviewing and analyzing medical records for deviations from the medical and nursing standards of care;
Summarizing medical records and preparing a trial-ready report with documented evidence;
Preparing in-depth medical and nursing literature searches which provide the theoretical foundation;
Identifying additional documents vital to your case preparation; and
Provide expert testimony or locate expert witnesses who can support your cases with authoritative testimony.
Your legal expertise and MLNC's intimate knowledge of the inner workings of healthcare organizations and systems combine to produce your strongest case and achieve the best outcomes for your clients. MLNC is qualified with extensive experience in numerous healthcare settings to put medical terminology, disease processes, health issues and the healthcare system into common language for your team, the judge and the jury.
We at Malaer Legal Nursing Consulting LLC look forward to assisting you and your team.
For more information, contact us at:
Malaer Legal Nurse Consulting LLC
Robert A. Malaer, MSN, RN, CLNC, CLCP, CALM, Owner/Nurse Consultant
Email: Robert@MalaerLNC.com

Jerusha Malaer, Owner / Office Manager
Email: Jerusha@MalaerLNC.com

62897 Bilyeu Way
Bend, Oregon, 97701

Phone: (541) 241-4019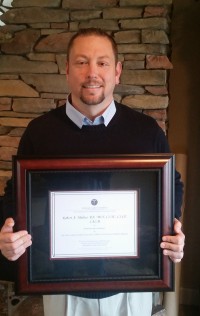 International Nurses Association "Top Legal Nurse" Award
Presented to Robert A. Malaer
April 2016
"This award is presented to top nurses for their achievements, education, specialties, publications, and certifications in their specific fields of practice. Watch for a full page biography in the Worldwide Leaders In Healthcare publication. I am very humbled to receive this award."
Robert A. Malaer, MSN, RN, CLNC, CLCP, CALM